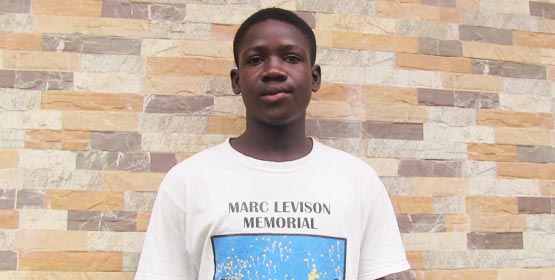 Prosper Abubakar
Name: Proper Abubakar
Age: 16 years
Gender: Male
Prosper was ten years old and was in primary 5 when his father died. He dropped out of school because his mother who has been battling with cancer of the breast could not provide for him and his sister because of her condition. Luckily, Prosper's mother was introduced to EF by her neighbor who is a beneficiary widow at the foundation.
Immediately, EF provided Prosper and his sister with food, accommodation and scholarship to return to school. Prosper is currently in SS 2 working hard and looking forward to writing his SSCE examination.
Please support Prosper and her sister by donating to save a child today.