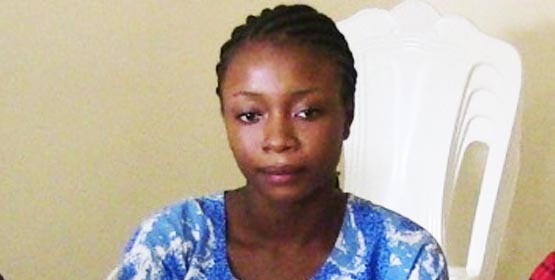 Esther Peter
NAME : Emmanuel Sunday
REG NO : EF/ABJ/ORP/005/20
STATE : Imo state
SEX : Female
LEVEL OF EDUCATION : JSS 1
DATE OF BIRTH: 14th December, 2008
MY STORY :
Esther and her two younger siblings lived a comfortable life when their father was alive. They had a home in a beautiful neighborhood and they went to a very good school. Unfortunately, all these were lost when their father died. Her uncles accused their mother of killing her husband and threw them out of their house as well as seizing all of their father's wealth from them.
Suddenly, they were living a hardship; feeding became almost impossible, all the kids dropped out of school and Esther was forced into hawking sachet water in the streets to earn for her family.
On discovering Esther and her siblings, EF provided scholarships to enable them to return to school to further their education and Esther was able to complete her secondary school.
Esther is currently looking for admission into any university to study Social Development. In the meantime, she is helping her here mother in petty trading so that they may support themselves with feeding and shelter. Please support Esther and her siblings by donating to save a child today.