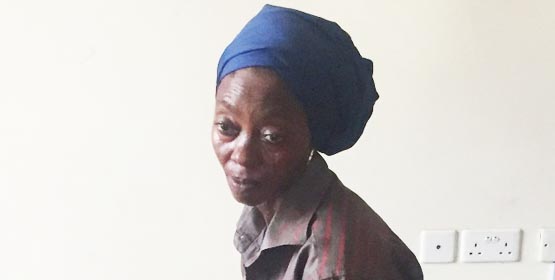 Mrs Mariam Ohioma Yusuf
DATE OF BIRTH : 22nd June 1959
STATE OF ORIGIN : Kogi State
MY STORY :
My husband passed away in 2006 after brief illness, since then I and my children have been feeding from hand to mouth. Through the intervention of Elizabeth Foundation I was able to secure a job at solid rock internatonal school lugbe where I worked for five years as a cleaner.
In 2018, the foundation empowered me with grinding machine which have been a source of livelihood for me and my family. I am so thankful to Elizabeth Foundation for reducing the suffering of my family.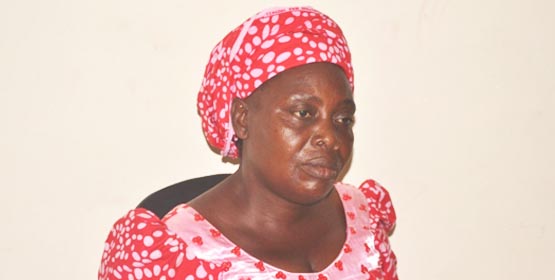 Mrs Aledare Elizabeth
DATE OF BIRTH : 6th June, 1965
PLACE OF BIRTH : Kogi State
MY STORY :
I lost my husband on the 14th of December 2007, leaving me with four children to take care of. Since the demise of my husband, life has been so unbearable for me and my kids, my children had to drop out of school to hawk vegetables so we could earn a living. Elizabeth Foundation was introduced to me by my neighbour, since then they have been taking care of my children's school fees. I was enrolled into the foundation's tailoring training institute for over a year afterwhich i was empowered with an industrial sewing machine. Today my tailoring business is thriving and my children are back to school.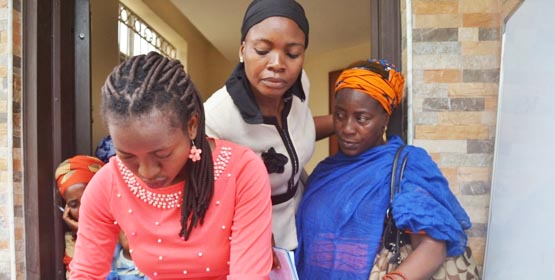 March Capacity Training For Widows
This edition addressed packaging and production capacity on small and medium scale businesses, the sessions were carefully managed by our facilitators Mrs Ruth Abubakar and Eunice Ahiabet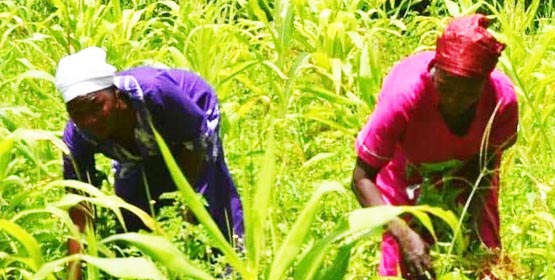 Improving Food Security Through Women Cooperative Farming
In a bid to reduce poverty and food insecurity amongst widows and single mothers, land clearing has commenced for farming season in Elizabeth Foundation acquired 145 hectares in Ondo State and FCT tentatively.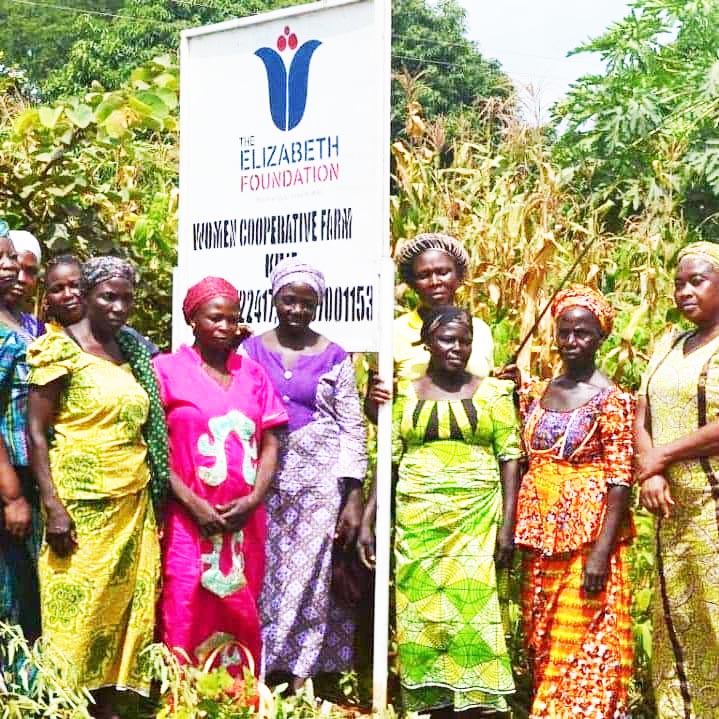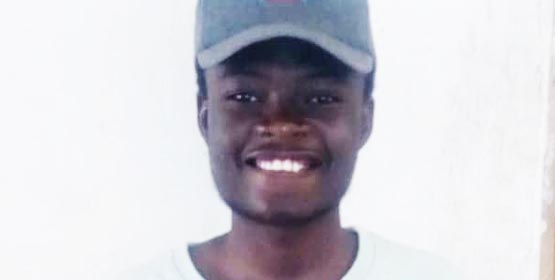 Gideon Peter
NAME : Gabriel Rachael
REG NO : EF/ABJ/ORP/002/07
STATE OF ORIGIN : Benue State
SEX : Male
LEVEL OF EDUCATION : SS 3
DATE : 17th September, 2001
MY STORY :
I am an orphan, I dropped out of school immediately after my father's death in 2012. I heard about the education scholarship program of Elizabeth Foundation for orphans and I have been a beneficiary of the scheme since primary four. I am a success story of Elizabeth Foundation.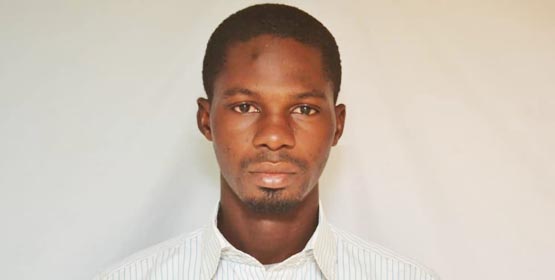 Alarape Solomon
NAME : Aledare Deborah
REG NO : EF/ABJ/ORP/011/32
STATE OF ORIGIN : Kogi State
SEX : Male
COURSE : Economics
INSTITUTION: University of Abuja
MY STORY :
Solomon's parents came to the FCT from Oyo state in search of greener pasture. His father before his death was a fashion designer while his mother, a petty trader. Currently, his mother is a registered widow at EF since her husband's death in 2009, while Solomon himself is one of the beneficiaries of EF's "Sponsor a Child" scholarship program.
Through the EF's scholarship program, Solomon was able to complete his secondary school and have now gained admission into to the university to study economics. To assist this young and brilliant child to complete his A-levels, your individual supports will create an enabling ground for EF's scholarship program and remember that your donations will save a child from dropping out of school today.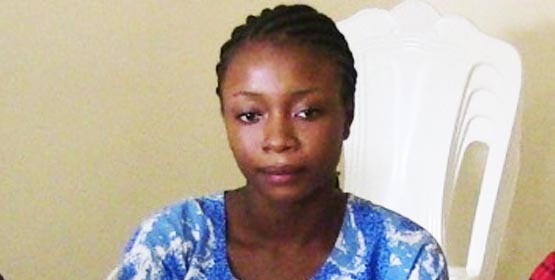 Esther Peter
NAME : Emmanuel Sunday
REG NO : EF/ABJ/ORP/005/20
STATE : Imo state
SEX : Female
LEVEL OF EDUCATION : JSS 1
DATE OF BIRTH: 14th December, 2008
MY STORY :
Esther and her two younger siblings lived a comfortable life when their father was alive. They had a home in a beautiful neighborhood and they went to a very good school. Unfortunately, all these were lost when their father died. Her uncles accused their mother of killing her husband and threw them out of their house as well as seizing all of their father's wealth from them.
Suddenly, they were living a hardship; feeding became almost impossible, all the kids dropped out of school and Esther was forced into hawking sachet water in the streets to earn for her family.
On discovering Esther and her siblings, EF provided scholarships to enable them to return to school to further their education and Esther was able to complete her secondary school.
Esther is currently looking for admission into any university to study Social Development. In the meantime, she is helping her here mother in petty trading so that they may support themselves with feeding and shelter. Please support Esther and her siblings by donating to save a child today.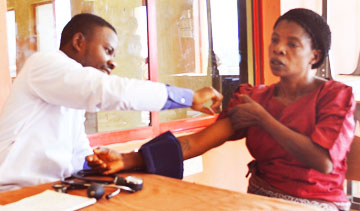 Modupe John
Helping Orphans, Widows and Youth
Elizabeth Foundation was established in 2001 and registered with the Corporate Affairs Commission with registration number CAC/IT/17286. From inception, the organization has helped more than 8000 children, youth and widows on free, equitable and qualitative education, capacity building and empowerment, conditional cash transfer for aged and sensitization and awareness on health and total wellbeing.
THEMATIC AREAS OF FOCUS
Our key priority focuses on the significance of the socio- economic wellbeing which includes zero poverty, zero hunger, improved living standard, provision of basic social amenities such as quality education, quality healthcare infrastructure and access to clean water, for orphans and vulnerable children, and widows both in urban and hard – to – reach communities in order to fulfill the sustainable development goals and to garner support at the national and international level, through collaboration with local and international partners.
Vision:
To intervene through education and skill acquisition programs and reduce to the barest minimum, the large number of vulnerable people in our society.
Mission Statement:
To synergize with like – minded organization to deal with the problem of poverty, poor healthcare, quality education and inequality in the life of the orphaned, vulnerable children and widows.